The Turkish Lira gave up 40% against the greenback in 2022 as losses were stirred up by the Federal Reserve elevating interest rates in the fight against inflation, along with US Bond Yields leaping. Risk assets were mainly at the forefront of the bloodbath, and the Turkish Lira was unfortunately never spared as it reached a new peak for 2023 at 18.85427 to the greenback.
Following the devastating earthquake in Turkey earlier this week, the USDTRY currency pair continues to gyrate within a range as traders determine the full extent of the impact and the likely recovery path Turkey will pursue.
Technical
February opened with a range forming as traders weighed economic fundamentals. The range's support and resistance developed at the 18.77147 and 18.84022 levels, respectively. Traders have respected both levels to a reasonably large extent. They may provide opportunities for upside and downside price action from support and resistance, respectively, as the levels have proven to be pivotal.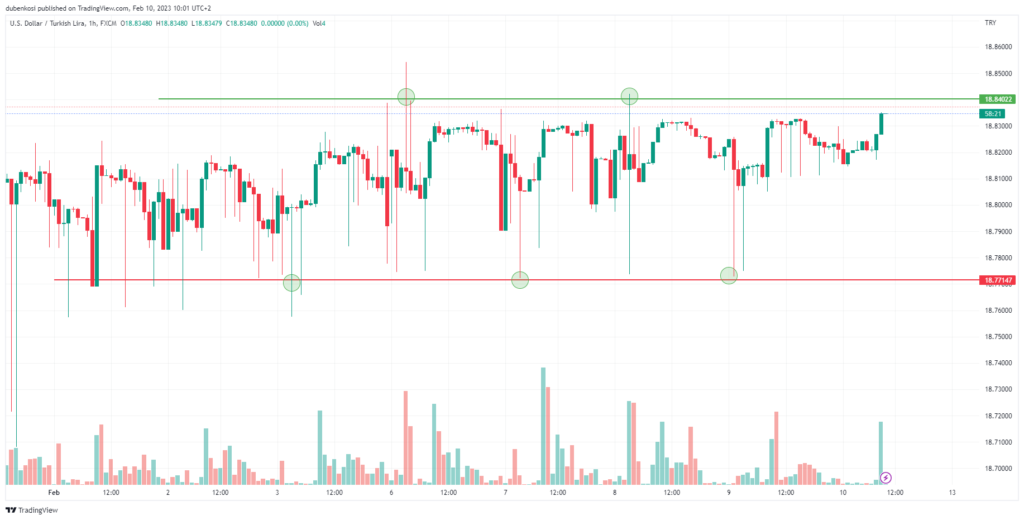 Summary
Risk assets will likely experience further depreciation on the back of additional interest rate hikes by developed economies. Global capital will probably find a home in higher-yielding bonds and currencies.
Sources: Bloomberg, TradingView