US Inflation came in hotter than expected, following a Producer Price Index reading that extended to 0.7% in January. Inflation maintained its status as a thorny problem for the US Economy. It provoked bullish momentum over the USDCAD currency pair as expectations of additional interest rate hikes by the Federal Reserve prevailed.
Technical
The rangebound USDCAD currency pair broke out to the upside of the range as it bypassed resistance at the 1.34694 level. Bullish traders will look to the next structural high as a level of interest should price continue in its upward motion.
Following the breakout above resistance, the 1.34694 level developed into a support zone. Bearish traders will closely monitor the level as a potential target if price makes a U-turn.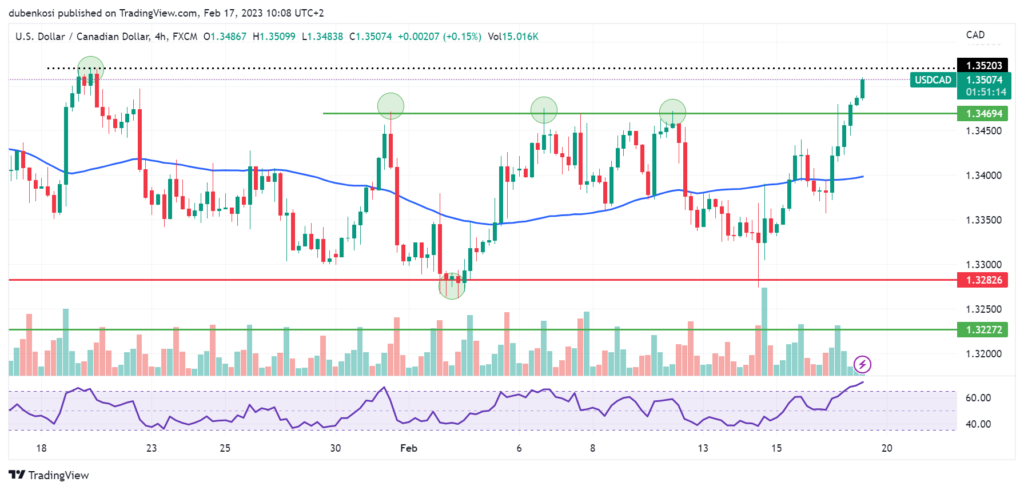 Summary
US Inflation remains the dominant driver for USDCAD's price action. Price will likely be magnetised to the upside as high inflation calls for interest rate hikes by the Federal Reserve, sequentially boosting the greenback.
Sources: Reuters, TradingView