After plunging from its nine-month high, silver (XAGUSD) has failed to gain traction since the week's opening as traders eye U.S. Inflation data for direction. The Federal Reserve's hawkish comments in the prior week drove XAGUSD lower as traders turned bearish subsequently.
Technical
XAGUSD trading volumes have declined significantly, and price has begun to consolidate ahead of today's U.S. inflation data. The current support and resistance levels have been established at the 21.874 and 22.535 per troy ounce (oz) levels, respectively.
Price action will likely pick up momentum to the downside if inflation data comes in higher than expected. A breakout below the 21.874 oz level is probable, with the 21.555 oz level a point of interest for bearish traders if volumes pick up towards the downside.
On the contrary, if Inflation data comes in weaker than expected, a reversal from support is likely, with the 22.535 oz level the most significant point of interest for bullish traders.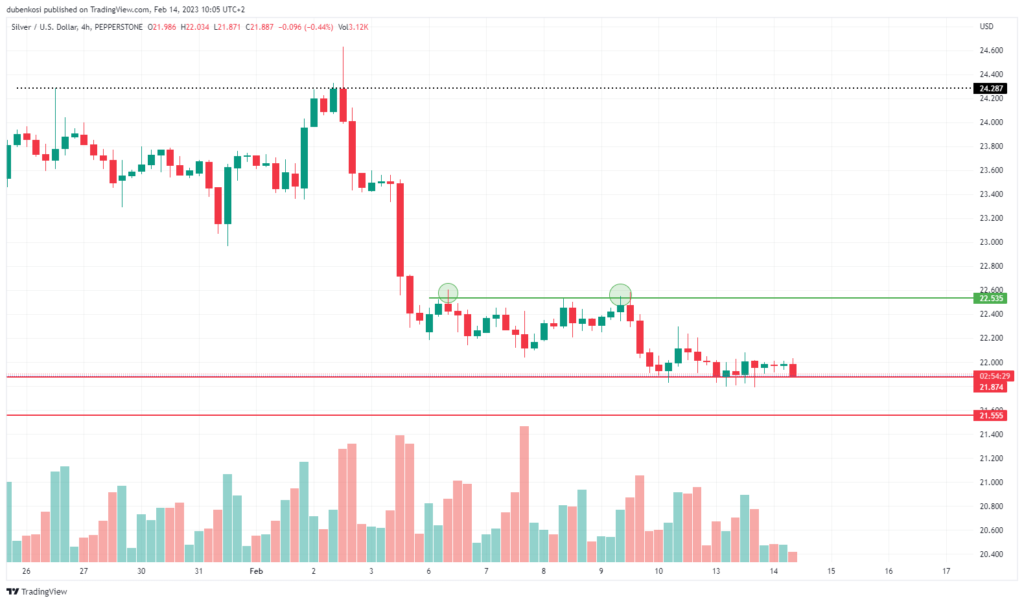 Summary
Considering that XAGUSD's price action is consolidating, volatility will likely surge following the release of U.S. Inflation data. Higher inflation levels will presumably reinforce a hawkish stance from the Federal Reserve, and global central banks as the fight against inflation enters the next round.
Sources: U.S. Bureau of Labor Statistics, TradingView