Natural gas continues to face stormy conditions in a year that has seen the prices for the commodity slump by an astonishing 46%. Weakened demand has forced the natural gas futures (NYMEX: NG) down to $2,475/MMBtu with no immediate signal of recovery. Now, traders are asking how low this depleted market can sink to before managing a meaningful turnaround.
Mild weather conditions in the Northeast and regions in the Upper Midwest have continued to weigh on heating demand. The weakening demand has caused a supply discrepancy as inventories remain robust. Recent developments have also seen the Freeport LNG plant, the second largest LNG plant in the US, return to operation after a forced closure in 2022 caused by a fire. The plant could increase the export capacity the US has for natural gas, providing room for improvements in demand. However, it is not expected for the plant to reach full capacity in the next couple of months, which opens the opportunity for more downside as demand continues to wane.
Technicals
A sideways trend for the natural gas futures formed following the major bearish run in the year's opening months. Consolidation has now formed in the form of a descending triangle pattern. The futures can test the upper consolidation at around $2,550/MMBtu. The market may resist at this level if no fundamental changes spark upward momentum. A breakout to the upside may see the $2,625/MMBtu resistance level being tested before moving higher. However, if resistance in the consolidation holds, a retracement back to neckline support of $2,360/MMBtu may occur as the market awaits further fundamental changes.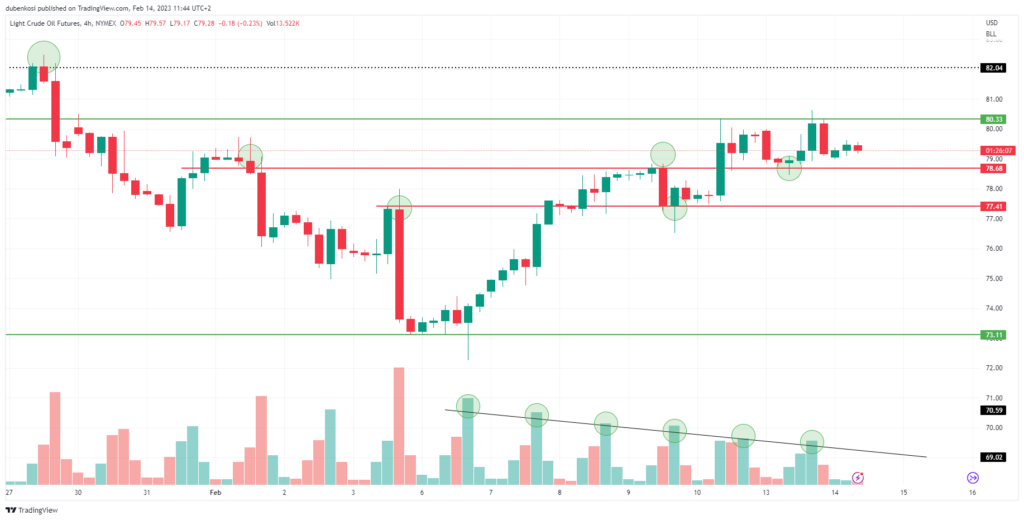 Summary
Robust supply is currently outweighing demand for natural gas. Further consolidation in a downward pattern may occur between $2,550/MMBtu and $2,360/MMBtu until the market receives signals of pent-up demand to balance out the market dynamics.
Sources: Koyfin, Tradingview, Yahoo Finance, Reuters