The EURGBP currency pair rally has stalled at a crucial level where market dynamics lean more towards supply, considering the steep drop-off that has occurred at the level previously.
Following a firm hawkish tone from the European Central Bank (ECB), the Euro has been cushioned from the downside against the Pound, whose U.K. policymakers are conflicted about raising rates further.
Technical
The EURGBP's uptrend has been met with inaction at resistance formed on the 0.89146 level, following sideways price action on low volumes forming a rectangle pattern. Bulls and bears have locked horns as both sides look to either take the pair higher or lower, respectively.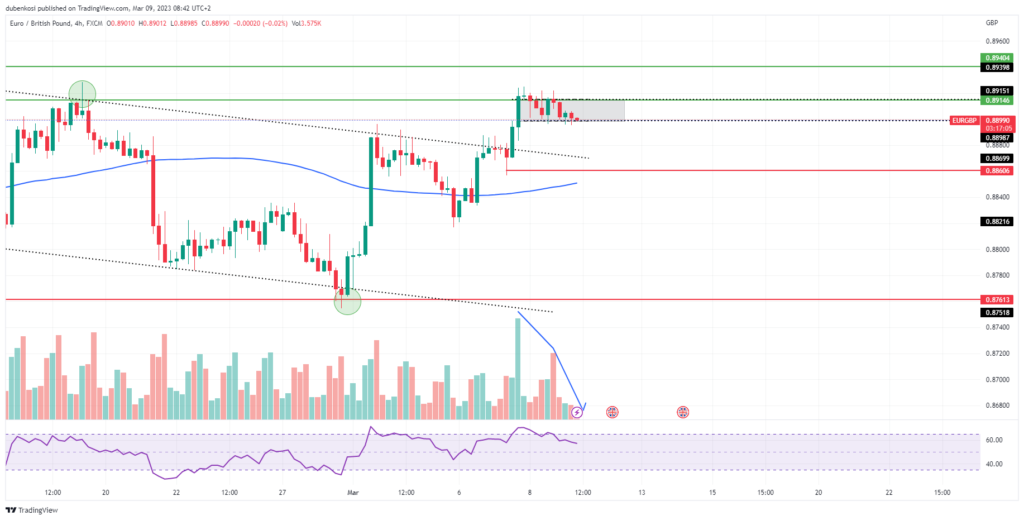 If bulls look to maintain their recent dominance, a breakout above the 0.89146 level on excessive volumes could signal their momentum gathering for a drive upwards. The next probable level of interest could be prior highs at the 0.89404 level.
Alternatively, if bears look to respect support and resistance dynamics, a rejection of resistance is possible. A breakout below the consolidation channel support at the 0.88987 level with convincing volume could indicate more interest in downside price action. Bears will look to the 0.88606 level with interest if the pair moves lower.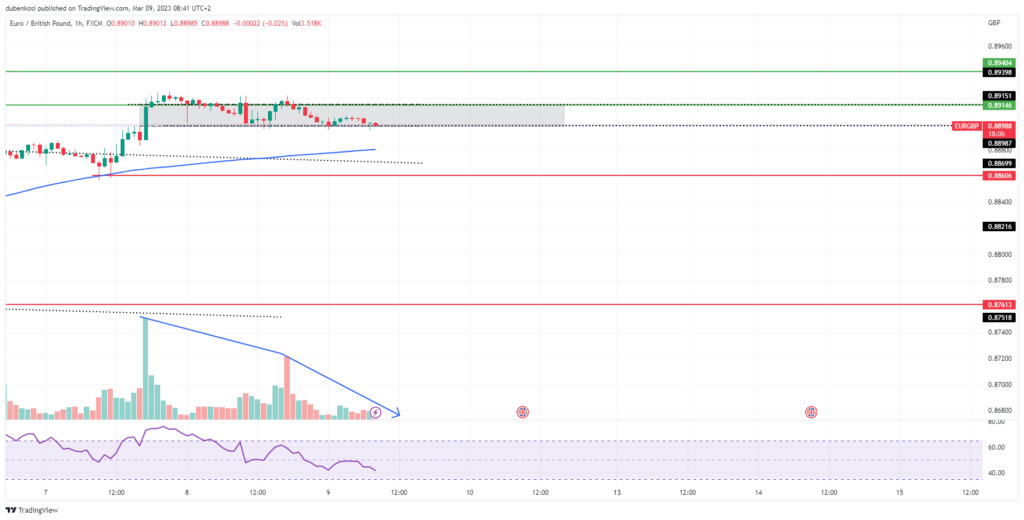 Summary
With elevated U.S. Interests Rates creating downside pressures for risk assets, the Euro has fared better than the Pound due to the ECB's firmer hawkish stance and encouraging domestic economic outlook. The 0.89146 level will play a pivotal role in defining the extent of bullish appetite for the currency pair.
Sources: Reuters, The Guardian, TradingView