Friday's upbeat market tempo was due to Wall Street regaining losses after Atlanta Fed President Raphael Bostic made some interesting comments.
The US Jobless claims data on Thursday indicated that inflation could remain a hot topic and that the Fed would need to raise rates further for longer. But market participants sighed a sigh of relief after Fed Official Bostic, known for his hawkish remarks, commented that he favoured a slow and steady approach. The Nasdaq 100 Futures (CME: NQ) reversed all losses and ended the day in the green after Bostic's comments which could boast well for tech stocks in the short term.
Technicals
Looking at the Nasdaq 100 Futures (CME: NQ) on the daily chart, we can see that the price action found support at the 11828 level, which coincides with the 50-day SMA (blue line). To negate the recent downtrend on the tech Index, we need to see the price move above the 12286-resistance level (red line) and push higher.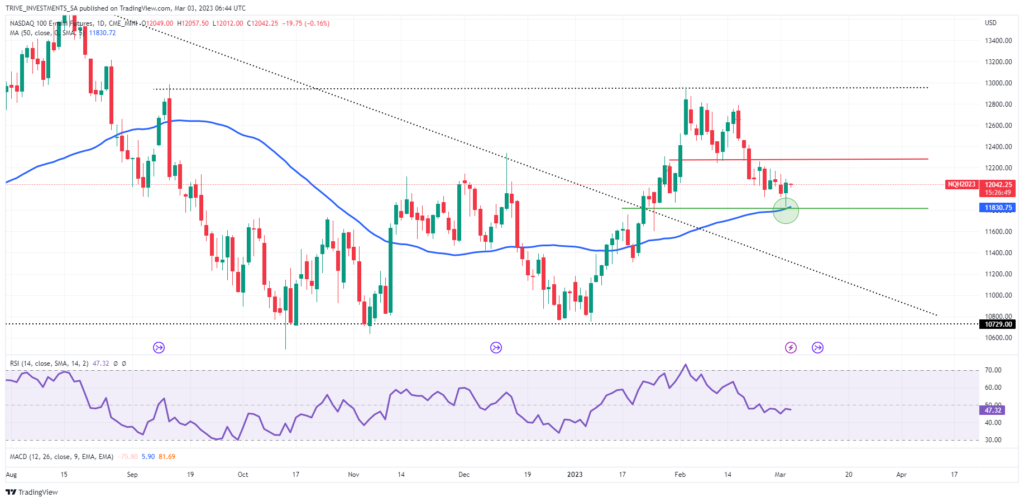 Looking closer at the intraday 1H chart, we could expect the price action, if the positive sentiment continues, to see prices move to the 12160 resistance level (solid red line). For the bears, a break below 12000 (black dotted) could potentially see the price action move to the 11920-support level (solid green line).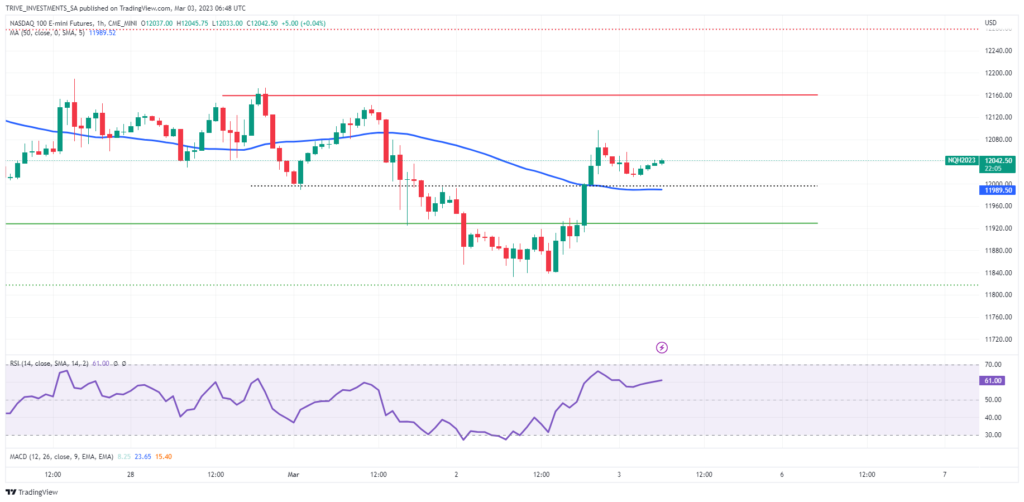 Summary
If supported by the fundamental factors, the possibility exists that bulls could see the 12160 resistance in play supported by the 50-day SMA. For the bear case, a move below the psychological 12000 level could potentially see the price move to the 11920 support.
Sources: Reuters, TradingView.