Following an uptick in China's Purchasing Managers Index, the FTSE 100 (LSE: UKX) opened the day with bulls in control. As commodity prices escalated after China's manufacturing activity surged at the fastest pace in a decade, energy and mining stocks led the way in the FTSE 100.
Technical
The FTSE 100 has traded in a sideway consolidation forming a rectangle pattern. Support and resistance were forged at the 7876.75 and 7938.00 levels, respectively.
Following a surge in bullish activity, it is probable that bulls will eye the 7938.00 level with interest if China's growth signs entice them further.
Alternatively, bears will look to the resistance level for short opportunities. If bullish traders fail to edge the index above resistance, bears will likely look to the level as a premium price or supply zone, with the 7876.75 level a potential target.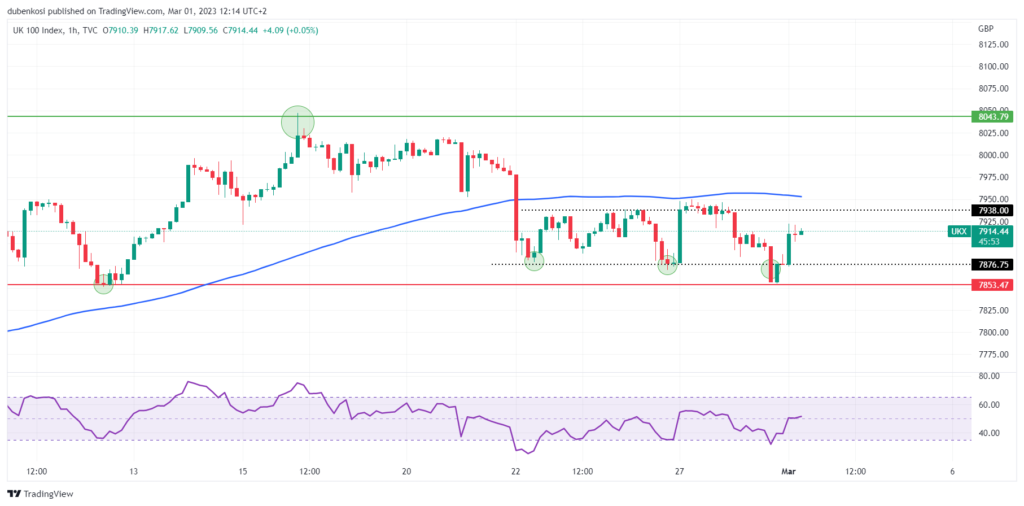 Summary
Following a flat U.K. Manufacturing PMI report, the FTSE 100 has found some tailwinds within a range as inflationary developments seemingly subsided. The support and resistance of the range are pivotal as they could define the dominant sentiment if a breakout to either side occurs.
Sources: Reuters, TradingView